Thornhill Academy Launches Wellbeing Centre for Students and Families ​​​​​​​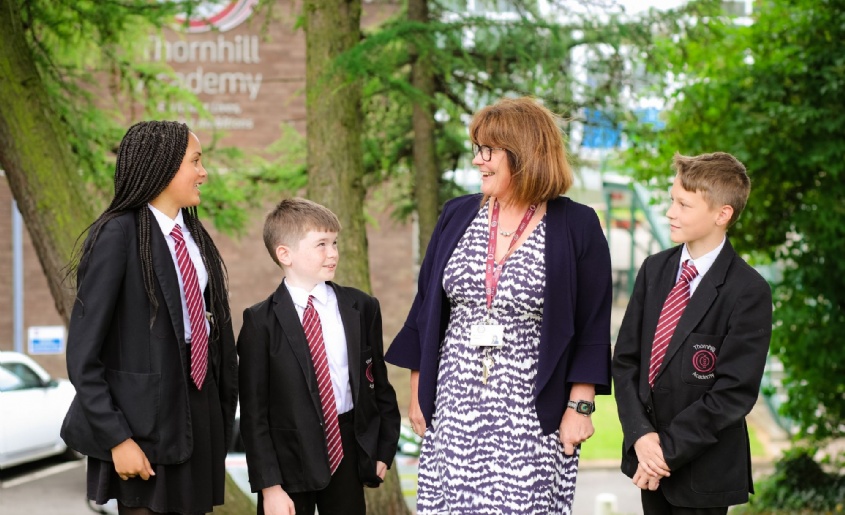 Thornhill Academy is proud to announce the opening of its new Wellbeing Centre, a dedicated space designed to provide essential advice, support, and guidance to students and their families. This initiative marks a significant step towards enhancing the overall wellbeing of its school community.
In recognition of the vital role schools play as primary points of contact for young people and families, the Wellbeing Centre aims to increase awareness about available resources and streamline access to various support services. By breaking down barriers to talking about mental health and reducing stigma, this facility serves as a supportive and calming space.
The Wellbeing Centre will host a variety of professionals and agencies, offering group sessions, personalised one-on-one interventions, and open drop-in services. Its purpose is to cater to the diverse needs of Thornhill's community, adapting and expanding services as required. Currently, students have already benefited from youth drug and alcohol advice, counselling, health-related support and guidance on healthy relationships.
Thornhill Academy has partnered with respected organisations including: mental health charity Washington MIND, Together for Children's 'Early Help' initiative to empower families and C-card advice enabling easy access to free contraception for young people. In addition, there is a school nurse onsite and the school provides support services related to youth drug and alcohol concerns.
The Centre is actively seeking new partnerships and interventions to address the evolving needs of its students and the wider Sunderland community it serves.
Students can discreetly access support by scanning QR codes placed throughout the school premises or by approaching any staff member. Families seeking guidance can reach out to the school directly and speak to a member of its dedicated pastoral team.
Sue Hamilton, Headteacher at Thornhill Academy, part of Consilium Academies, said: "This initiative reflects Thornhill School's unwavering commitment to fostering a nurturing and supportive environment for all its school community.
"Good mental health is fundamental to learning and thriving. We want every student to feel valued and empowered to excel academically and personally. We're not just fostering successful learners; we're shaping resilient individuals ready to face life's challenges with confidence and compassion."