SUNDERLAND STUDENTS TAKE A ONCE IN A LIFETIME SAILING TRIP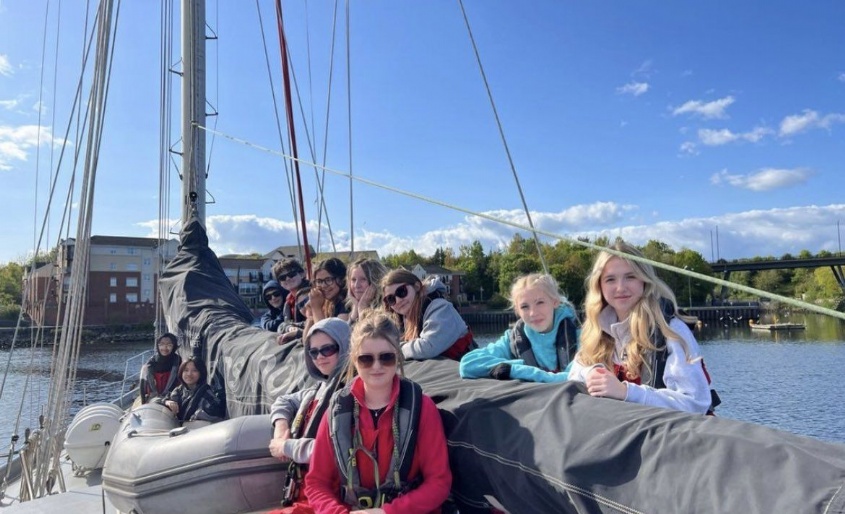 Thornhill Academy teaches life skills that can't be learned from a book or a classroom
In the lead up to exams, and one of the most stressful times of the year for local teenagers, Thornhill Academy, part of Consilium Academies, is giving its Year 11 students the opportunity to learn that there is more to school than just revision or exam prep, through a once in a lifetime sailing trip.
On Monday 15 May, a group of 9 students from Thornhill Academy will get the chance to live on a sailboat for a full week. The students set sail from Newcastle at midday and returned on the 19 May. Over the week the students must plan their sailing route every night after a discussion with the captain about weather conditions and the distances they will need to reach. Their course will include stops at beaches and coves along the route.
The boat will be self-sufficient and will mainly rely on the group working as a team to steer, cook, and clean. The chosen students completed an expression of interest form, expressing what they would get from the experience and why they should be picked.
Michael Haley, Head of Year 9 at Thornhill Academy, part of Consilium Academies said:
"This is a great opportunity for the students to learn life skills and experiences outside of the classroom. Some of these pupils may have never been on a boat out on the water so this is a once in a lifetime opportunity for them."