SUNDERLAND YEAR 6 PARENTS INVITED TO THORNHILL ACADEMY'S OPEN DAY ​​​​​​​​​​​​​​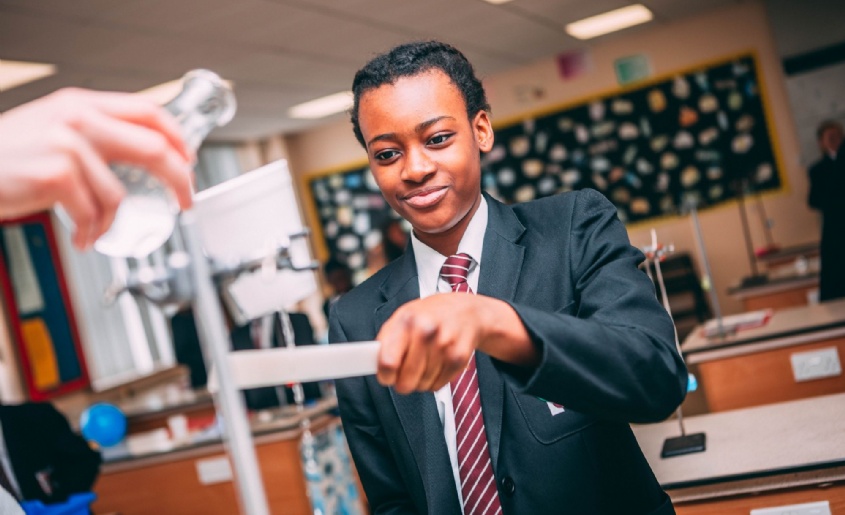 Parental tour and student experiences in all subject areas!
On Monday 26 September from 4.30pm until 6.30pm Thornhill Academy is welcoming Sunderland Year 6 students and their parents and carers into school to learn about the education, care, and facilities on offer there, before making that all important decision of which secondary school to join next year.
All parents and students will be able to access all departments within the Academy, meet staff and take part in interactive activities inside and outside of the classroom. Students will have the opportunity to be involved in computer programming, science experiments and trampolining and they can observe swimming facilities as well as designing and creating 'keep sakes' within the Design and Technology department.
The Academy band will also be performing in the Music department, where there will also be practical opportunities for visitors.
Earlier this year, Thornhill's Ofsted rating improved from 'Inadequate' in 2017, prior to joining Consilium Academies in 2018, to 'Requires Improvement', bringing the school out of what was formerly known as 'Special Measures', and marking the significant progress the school has made.
Over the summer, Thornhill celebrated the huge achievements of their GCSE students after a return to 'normal' exams this year, as featured on the national BBC News. The Academy has seen refurbishments of our classrooms with new technology installed and investment in our PE facilities and technology areas. Before the summer, Thornhill welcomed in their new Year 7s for the first face-to-face events since covid, ensuring their smooth transition into secondary school.
This September sees Thornhill launch a new uniform policy for its students, including the introduction of an eco-friendly tie made from recycled plastic bottles and removing unnecessary branded items. Thornhill families will no longer have to purchase new uniform with logos from exclusive providers, while every tie saves two plastic bottles from going to landfill sites across the UK.
Sue Hamilton, Headteacher at Thornhill Academy, part of Consilium Academies, said:
"We can't wait to welcome into school our perspective Year 6s and their families to come in a find out all our vibrant, exciting, and inclusive education we have to offer. We want our students to be the best they can be, as well as giving them a high-quality education, we prepare them for success in their life beyond Thornhill too.
"Our staff are completely committed to and experienced in developing our students as learners, as well as supporting them to grow as individuals. We hope to share our story with as many families on the 26th of September as possible."
David Clayton, Chief Executive at Consilium Academies, said:
"Joining a secondary school is a major decision, and we want every child who chooses to attend a Consilium academy to feel confident that they are joining a welcoming family of schools, which cares about every member of our community and their individual needs.
"Our team shares the privilege of shaping the future of 6,071 students. And they all matter. Each of our schools offers a unique secondary school experience that inspires ambitions for every one of them. As well as supporting the local communities that we serve, our schools work in partnership with our families to enable our young people to achieve anything. We believe in them."