'T-Fest' a huge success!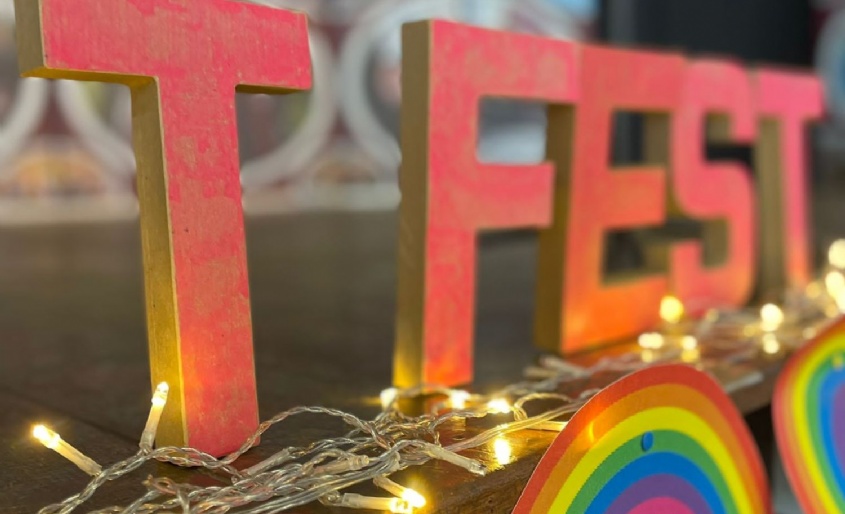 'T-Fest' was a wonderful evening on the 21st October, showcasing the talents of pupils, and giving thanks to those who have been on the frontline over the course of the pandemic.
T stands for Thornhill and T stands for Thanks.
So T Fest was about Thornhill giving thanks to our NHS, carers and key workers.
Incredible performances were given from pupils across all year groups including singing, rock music, dancing and readings of some incredibly moving poetry.
Our guest speaker, Andy Osenton had the pupils out of their seats as they hunted for items associated with key workers for prizes and Mr. Leadbeater and Mr. Miller our Thornhill comedy duo drew the raffle for some "choice" prizes that raised a smile.
By the end of the night everyone was on their feet for one last sing-along to Three Little Birds.
In total, £320 was raised for our T Fest charities- our local food bank and the Essence Service- a branch of Age UK Sunderland who care for Alzheimer's patients.
Leah Abdullah from Essence Service described the event as "truly inspirational" and said, "All the pupils were amazing and reduced me to tears several times and I have advised the staff this morning that their hard work has been recognised, and it lifted their spirits to know the work they do is appreciated."
Additionally, pupils and staff across the Thornhill community donated over 800 items of food and toiletries which were on display at T Fest and then taken by Mr. Miller to the local foodbank that he helps to run.
Our year 9 pupils also showed off their baking skills and baked a selection of tasty treats to raise money for Oliver's Fight Against Neuroblastoma and needless to say they quickly sold out.
Organiser of the event, Mr. Rice, said "the whole event was a wonderful opportunity for Thornhill to thank those who have been incredibly brave and worked so hard to care for so many in particular over the course of the pandemic. It also gave our students the opportunities which they have sorely missed out on recently. They grasped those opportunities with both hands and put on a wonderful show. The atmosphere was brilliant, and it was great to see so many smiles at the end of the night."